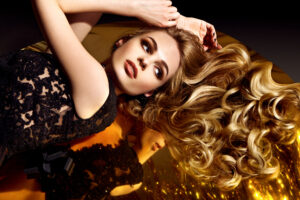 Hair Extension Salon
Sika Wigs and Extensions, located in the heart of Phoenix, Arizona, is a renowned hair extensions salon that caters to clients who demand the best in hair care services. Our salon is known for providing a variety of high-quality, natural-looking wigs and extensions to cater to the diverse needs of our clientele. We've built a reputation for excellence by consistently exceeding customer expectations, and we take great pride in our ability to transform the way our clients look and feel. Our salon offers a welcoming and friendly environment where our clients can relax and enjoy their hair care experience.
At Sika Wigs and Extensions, we specialize in a wide range of extensions and wigs that fit every style and preference. We source our products from premium, ethically-sourced manufacturers and offer a variety of textures, lengths, and colors, ensuring we have something for everyone. Our experienced stylists are highly trained in the latest hair extension techniques, providing seamless installations that give a natural and flawless look. Whether you're seeking a dramatic change, additional volume, or length, we've got you covered.
Beyond just selling and fitting wigs and extensions, Sika Wigs and Extensions prioritizes client education and satisfaction. We provide comprehensive consultations where we help our clients understand the best choices for their hair type, lifestyle, and desired look. Our commitment extends to aftercare services, where we guide our clients on how to maintain their extensions or wigs to ensure longevity and preserve their natural hair's health. In Phoenix, Sika Wigs and Extensions is not just a hair salon—it's a transformative beauty experience.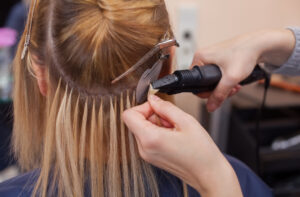 Popular
I-Tips Extensions
From $80
I tip hair extensions, also known as stick tip extensions are commonly used to add length, volume, and thickness to hair.
Flat Tip
From $80
Flat tip hair extensions use keratin bond to add length, volume, and thickness to hair.
Clip-In Hair Extensions
From $100
Clip-in hair extensions are a temporary hair extension method that allows you to add length, volume, or highlights to your hair without damaging your natural hair.
Highlights
From $70
Highlights are woven or sliced sections of hair that you would like to lift lighter than your natural colour
Exclusive
Hair extensions with track
From $150
Hair extensions with a hair track refer to a type of hair extension that is attached to a weft or track of hair. The hair track is a thin strip of material. We are the only salon in Glendale that offers this technique
Tape-Ins
From $100
Tape-In extensions are a semi-permanent hair extension method that involves 'taping' wefts of hair onto sections of your natural hair.
Fusion or K Tips
From $100
The name 'Fusion' refers to the process of fusing or bonding the extensions with your natural hair.