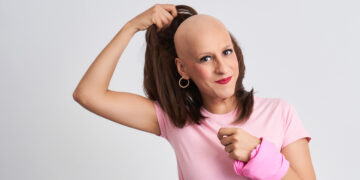 Sika specializes in Medical Wigs; These wigs are specifically designed for individuals experiencing hair loss due to medical conditions such …
Read more
Our Hair Extensions Techniques
Book your visit online and save up to -30%
More news
4 Jan 2016
Extensions Hair Track
Hair extensions with a hair track refer to a type of hair extension that is attached to a weft or track of hair. The hair track is a thin strip of material, often made of fabric or lace, with the hair extensions sewn onto it. Hair extensions with a hair track are typically used for a technique called "sew-in" or "weave." In this method, the hair track is sewn onto braided natural hair, creating a secure and long-lasting attachment. The extensions blend with the natural hair, providing added length, volume, and desired style. The process of getting hair extensions with a hair track typically involves the following steps: Braiding: The natural hair is braided in a specific pattern close to…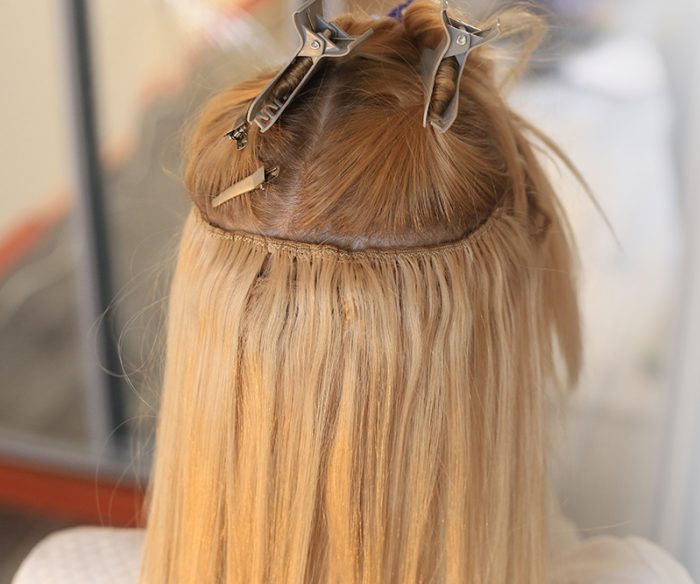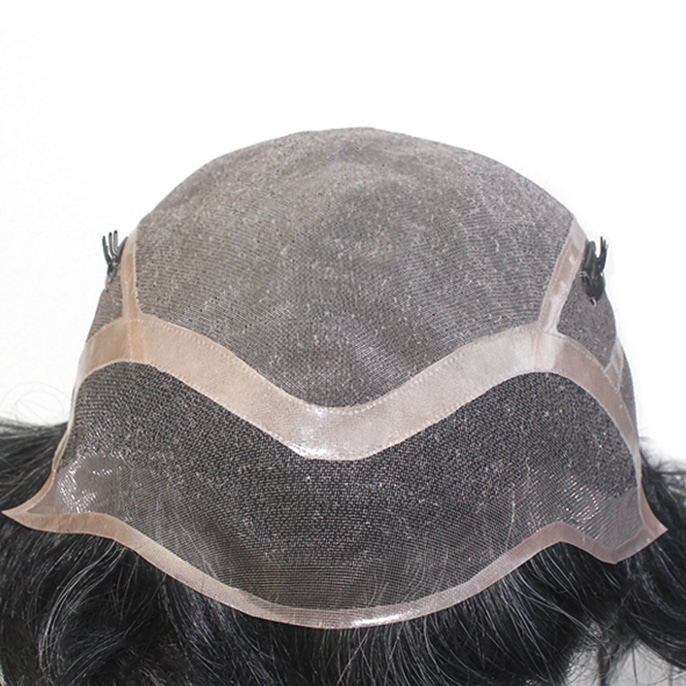 4 Jan 2016
Monofilament Wigs
Monofilament wigs are a popular choice among individuals experiencing hair loss due to medical conditions. These wigs are known for their exceptional realism, comfort, and versatility. The monofilament construction refers to the cap design, which features a thin, breathable material that mimics the appearance of a natural scalp. The cap of a monofilament wig is constructed using a sheer mesh fabric, typically made of nylon or polyester. This material is soft, lightweight, and allows for proper ventilation, ensuring a comfortable wearing experience even for individuals with sensitive scalps. The sheer mesh cap creates the illusion of a realistic scalp, making the wig virtually undetectable. One of the key features of monofilament wigs is the individually hand-tied hair strands. Each hair…
4 Jan 2016
Hand-tied wigs
Hand-tied wigs are renowned for their exceptional craftsmanship, comfort, and natural appearance. These wigs are meticulously crafted with each individual hair strand being hand-tied to the cap, creating a lightweight and realistic wig that closely resembles natural hair growth. The construction of hand-tied wigs involves skilled artisans tying each hair strand to the cap by hand. This labor-intensive process ensures that the hair flows freely and naturally, allowing for seamless movement and styling versatility. The hand-tied technique also provides a higher degree of comfort as it eliminates the bulk and weight associated with other wig construction methods. One of the key benefits of hand-tied wigs is their exceptional breathability. The individual hair strands are tied onto a soft and breathable…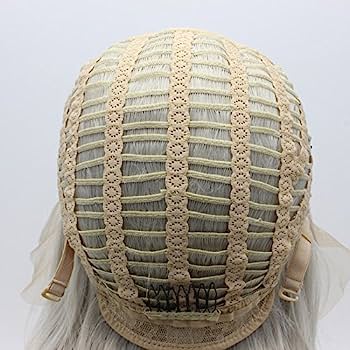 Book your visit online and save up to -30%
At Sika Wigs and Extensions, we just don't sell you the extensions. We will install it and maintain it for you. Why does that matter? The look you desire will command the type of extensions you should get and the technique we ought to use.
Best Seller
Clip-Ins Extensions
From $40
Our clip-in hair extensions are the perfect solution for adding glamour and versatility to your natural hair without the commitment of permanent extensions.
Flat Tips Extensions
From $35
Our flat-tip extensions offer a seamless and natural look, adding length, volume, and versatility to your hair.
I-Tips Extensions
From $30
These extensions are made from high-quality, 100% human hair and are attached to your natural hair using small beads. The beads are clamped onto your hair, and the extensions are then threaded through the beads, creating a secure and natural-looking bond.
Tape-Ins
From $100
The Tape-In technique is gentle on the hair, providing a non-damaging and comfortable extension method.
Fusion or K-Tips
From $70
Among the plethora of options available, Fusion (Keratin Tip) extensions stand out due to their natural appearance and long-lasting effects.
New
Brazilian Knots
From $200
As a technique that allows for a nearly undetectable blend with natural hair, it's not surprising that it demands a certain level of mastery.
Invisible Tracks
From $150
he Invisible Tracks technique has earned a reputation for providing a comfortable, flexible, and virtually undetectable solution for hair enhancement.
Sew-In Weft
From $150
One method that has stood the test of time is the Sew-In Weft extensions technique. Known for its durability and versatility, this method is a favorite among many.
Sika Wigs and Extensions provides one of the largest variety of wigs in Phoenix. We carry brands like Jon Renau Wigs, Raquel Welch, Louis Ferre, Amore,  and more importantly we have custom hand sewed wigs.
House Pick
Ellen Wille
From $220
Each Ellen Wille wig is crafted to be one-of-a-kind, with attention paid to every element of the style, from the hair fiber and color to the cap design.
Jon Renau
From $190
Jon Renau wigs means quality in color, design, and a most natural feel. The best color selection in the industry and over 100 styles to choose from.
Raquel Welch
From $120
For two decades, Hollywood legend and beauty icon Raquel Welch guided one of the best-known brands in wigs, hairpieces and hair extensions.
Real Human Hair Wigs
From $530
Shop our huge selection of real hair, Remy hair, and 100% human hair wigs today to find your ideal style.
Synthetic Wigs
From $100
Many of our synthetic hair wigs are created with heat resistant fiber so you are able to use a curling iron when you want.
Custom Sown Wigs
From $960
Yes you've heard that correctly. We are the only shop in Arizona that will manually sow you your wig. You will choose the cap type you like, and the extensions you want and we will sow you a wig that will perfectly fit your head shape and be exactly what you desire.
We understand the unique challenges faced by individuals undergoing cancer treatments, radiation therapy, or dealing with conditions such as alopecia. At Sika Wigs and Extensions, we offer a range of specialized wigs tailored specifically for those undergoing medical treatments or experiencing hair loss due to medical conditions. These wigs are designed with compassion and expertise to provide comfort, confidence, and a natural appearance during these challenging times.
Full Lace Wigs
From $250
These wigs feature a lace cap construction that covers the entire head. The lace material provides a natural-looking hairline and allows for versatile styling options.
BEST SELLER
Lace Front Wigs
From $200
Lace front wigs have a lace panel at the front hairline, providing a natural-looking appearance and allowing for the hair to be styled away from the face. The remaining cap may be constructed with other materials for comfort and breathability.
Monofilament Wigs
From $35
Monofilament wigs feature a thin, breathable cap material that creates the illusion of a natural scalp. The hair strands are individually hand-tied onto the cap, allowing for realistic movement and parting in any direction.
Silicone-Lined Caps:
From $150
These wigs wigs incorporate silicone lining within the cap. This feature offers additional comfort and a secure fit by gently adhering to the scalp. The silicone lining also helps prevent slippage and ensures the wig stays securely in place throughout the day.
New
Soft Mesh
From $250
Soft mesh is a lightweight and breathable material often utilized in medical wigs. It offers excellent ventilation, allowing air to circulate and preventing heat and moisture buildup on the scalp. Soft mesh is gentle and non-irritating, providing a soothing experience even for those with sensitive skin.
Fine Fabric Caps
From $360
Fine fabric, such as hypoallergenic cotton or silk, is another popular choice for medical wig caps. This material is known for its softness and smooth texture, providing a comfortable and seamless connection between the wig and the wearer's head. Fine fabric promotes breathability and helps prevent skin irritation, enhancing overall comfort.
Book your visit online and save up to -30%
I came across Sika Wigs and Extensions after extensive research for a medical wig shop in Phoenix. Well, let me just say, it was worth every minute spent because this place is simply beyond words. The variety of wigs and extensions available is beyond anything I've seen. From short to long, curly to straight, and a palette of color options that could rival a rainbow - Sika has it all. The quality of the products they offer is top-notch. The wig I purchased feels incredibly realistic, and it's so lightweight that I barely feel it's there. The extensions blend seamlessly into my natural hair, providing me with that extra volume and length I desired. But what really stands out is the exceptional service. The staff at Sika are incredibly knowledgeable and patient. They took the time to understand my needs, preferences, and even provided a thorough walkthrough on how to maintain my wig and extensions. They made the entire process feel personalized, and that to me is invaluable. Whether you're a wig and extension veteran or new to the game, Sika Wigs and Extensions is a must-visit. The quality, variety, and warm service are simply unparalleled. Can't wait for my next visit!
I am so thrilled to have discovered Sika Wigs and Extensions! This boutique in Phoenix is absolutely phenomenal and quickly became my go-to place for all my hair needs. One thing that sets Sika apart is their commitment to quality. I purchased a few different extensions and was blown away by the attention to detail. They looked natural, were comfortable to wear, and truly resilient. I've worn them to various events and received tons of compliments. What's more, they carry an impressive range of styles and colors that cater to every unique personality and taste. But the cherry on top has to be their staff. Everyone is so kind, approachable, and really knows their stuff. They guided me through the selection process, ensuring I left with something that not only looked great but felt 'me'. If you're in the Phoenix area or even visiting, do yourself a favor and stop by Sika Wigs and Extensions. You won't regret it!
Sika Wigs and Extensions is, without a doubt, the premier spot in Phoenix for anyone in search of superior quality hairpieces. I've been a regular for the past few months, and I can't stress enough how fantastic this place is! The range they offer is second to none - there's something for everyone, whether you're after a subtle change or a bold, new look. I purchased a couple of wigs and was astounded by how natural they looked and felt. The craftsmanship in each piece is evident, and they've held up beautifully even after constant use.