Hair extensions are the perfect solution for women with many different hair problems! They add length and volume to your hair. Hair extensions, especially the quality ones, are very expensive and they are also worth the investment! In order for your extensions to last longer, you need to take proper care of it
Here are a few tips on how to care for your hair extensions:
1. Be gentle:
Don't go to bed with your clip ins on! This will hurt your scalp and tangle your hair.
Brush your hair extensions when they're dry.
Wear a sleeping cap before going to bed if you have permanent extensions.
Use a detangler spray to detangle hair.
2. Avoid washing your hair extensions daily
Wash hair extensions only when necessary.
Get a gentle hair extension shampoo for better results.
Use a synthetic fiber shampoo for synthetic extensions
Do not brush hair when it is wet. Let them air dry if possible.
3. Keep hair extensions moisturized
Keep your extensions moisturized.
Use a special hair extension conditioner or a sulfate free one.
Use a leave in conditioner
4. Use Low Heat
Use low heat to straighten hair extensions.
Less heat = less damage
If you have synthetic hair extensions make sure it is heat resistant before styling it.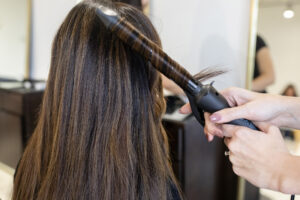 Hair extensions require maintenance. If you take care of your extensions they will last longer, look healthier and more vibrant. We guarantee you that you will get the most out of your investment! Go forth and wear your inches with confidence!